To track a keyword, click "Add keywords" button in the center of the screen:
If you're already tracking keywords, you can add more by clicking the "Add keyword to track" button in the upper right corner of the tool:

Enter your keyword (or multiple keywords as a comma-separated list).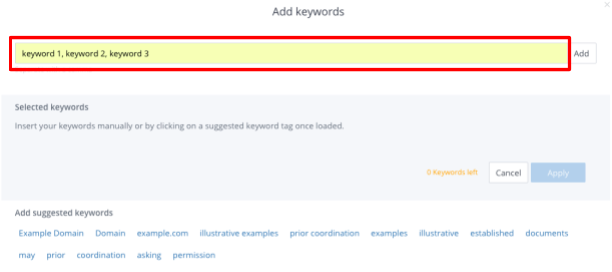 Click the "Add" button to start tracking your keywords.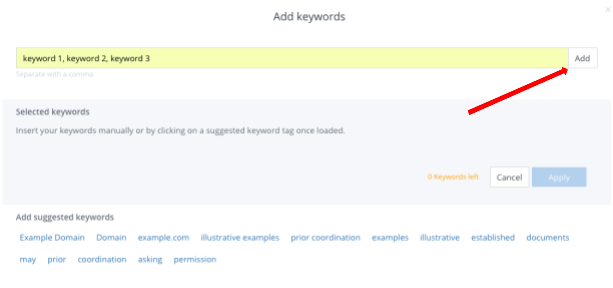 If you're looking for some suggestions, we'll give you some based on your website content and top search queries from Google Search Console.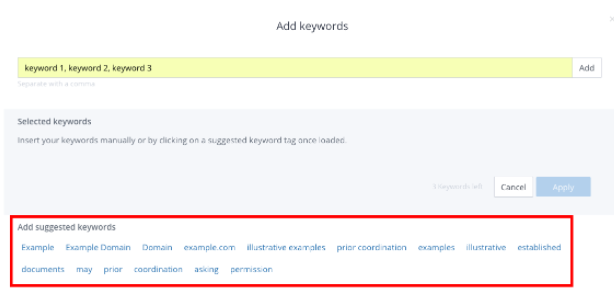 Just click on the suggested keywords to add them to your selected keywords.
To remove a keyword from from your selected list, click the x that appears when you mouse over it: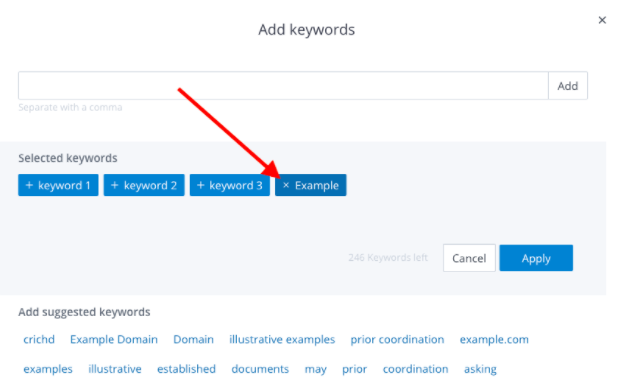 Once you've selected all the keywords you want to track, click the "Apply" button.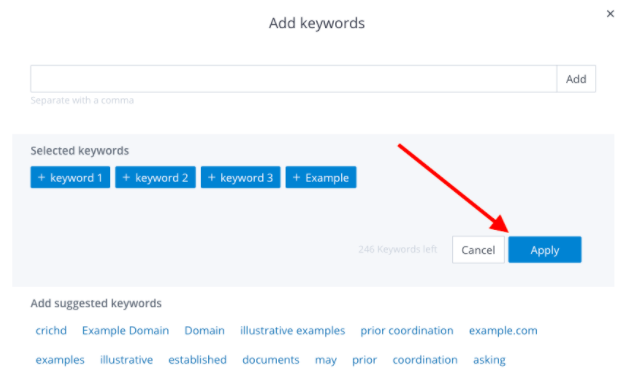 Once you click the "Apply" button we'll get started collecting ranking and search volume data for your keywords.
Now that you've added your keywords, let's dive into using all the information that Keyword Tool collects.