Click Keyword Tool on the left menu.





Change the country (Google domain) and language in which you are tracking your keywords, click on the arrow to display the menu dropdown, select your country and Confirm:





If you are targeting audiences in a specific city, county, state or province, click on the drop-down menu for Enter a location to target and then add your Keywords:





Start typing the name of the location and click on it when it appears in the drop-down options: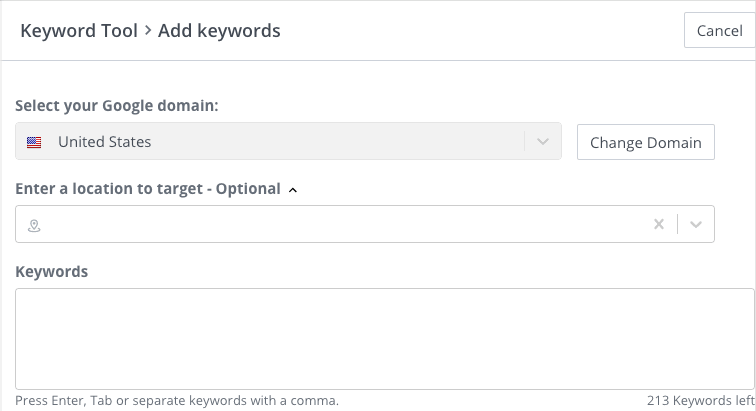 If you're already tracking keywords, you can add more by clicking the +Add keyword to track button in the upper right corner of the tool: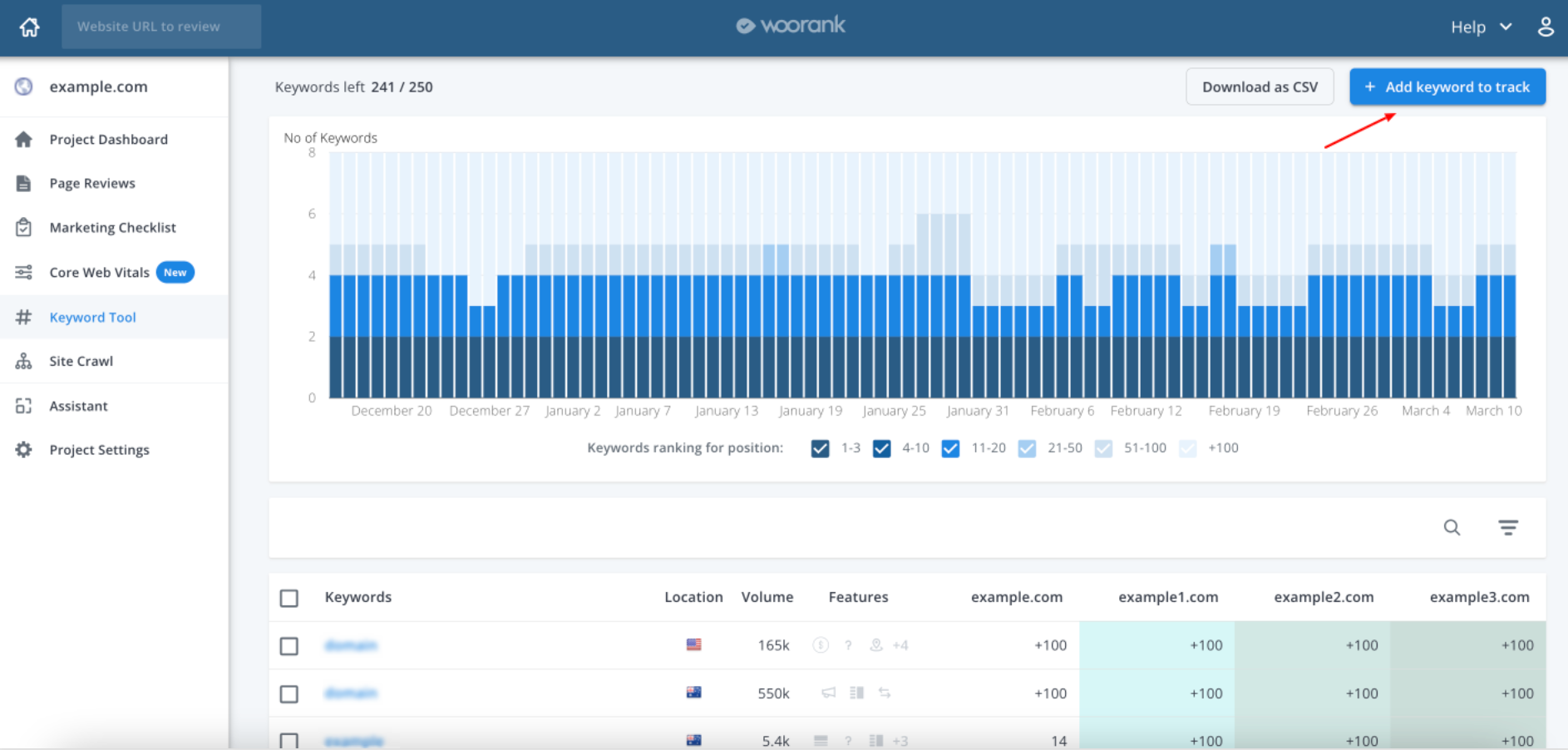 The keywords you track in a particular location will appear in the keyword data table with a map icon next to the flag icon for the Google domain you've specified for that keyword: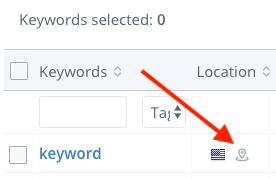 Keywords that don't appear with this icon in this spot are not being tracked in a specific city, county or state/province. To see which location you are tracking this keyword in, simply hover your cursor over the map icon:

Enter your keyword (or multiple keywords) as a comma-separated list,
Add tags to your keywords by selecting previously-created tags from the drop-down menu. You can create new ones by typing them here.
And click on the Add Keywords button to start tracking your keywords.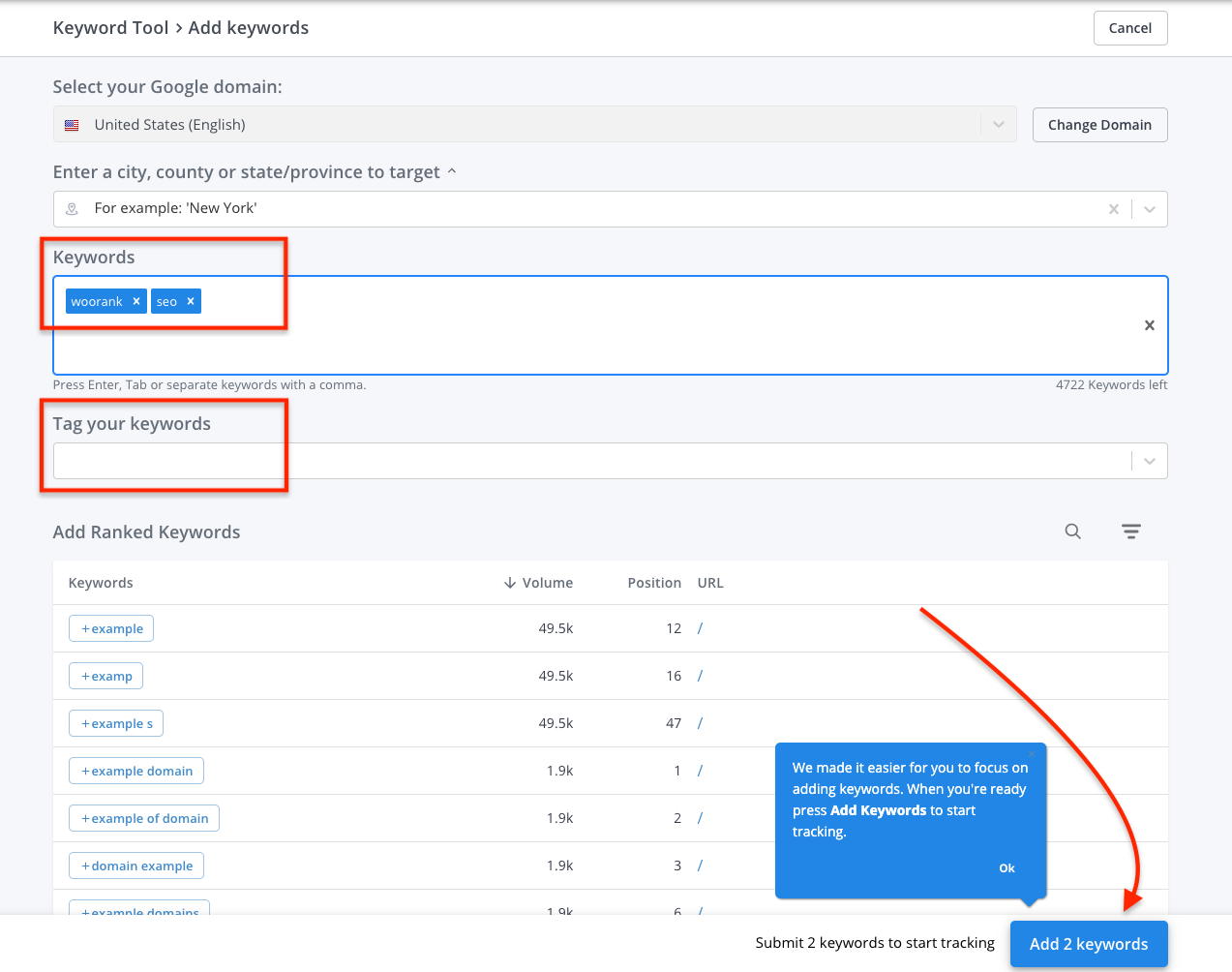 If you haven't done any keyword research yet in order to find keywords to track, Keyword Tool can do some for you.
The keyword suggestion feature will find keywords that the tracked site currently ranks for in search results. Note that this ranking could be anywhere from position 1 to position 100. Just click on the suggested keywords to add them to your selected keywords.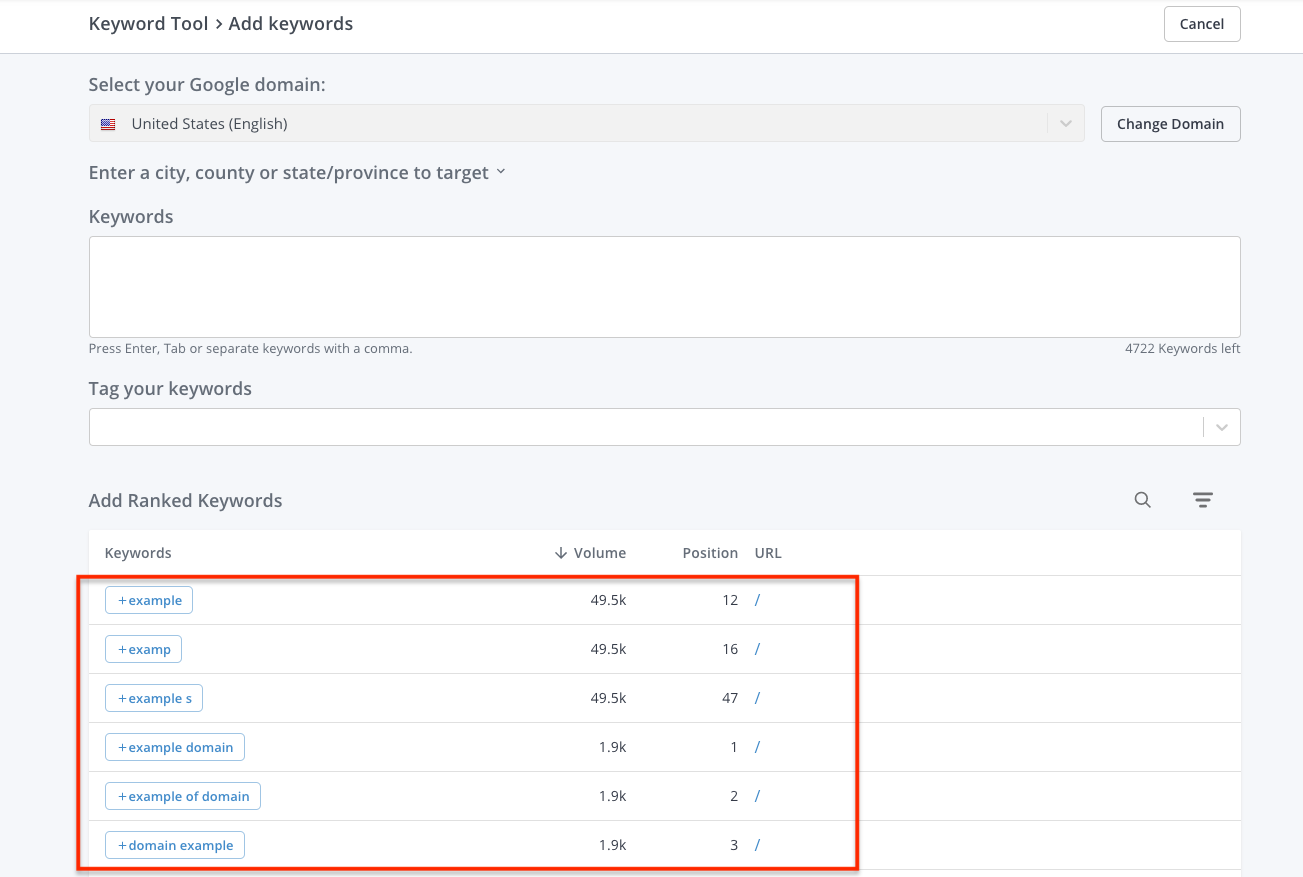 The keyword suggestion tool includes this data:
The actual keyword used by someone searching in Google.

Average monthly search volume. This is calculated by the total number of searches a keyword had over the past year and dividing it by 12.

Average position. The average rank of a website in Google search results for that particular keyword.

Average CPC (cost per click) paid by advertisers who bid on this keyword in Google Ads.

The URL of the Project's page that ranks for that keyword.
Note: The average cost paid by advertisers doesn't impact SEO, but it's useful data in determining how competitive a keyword is and how hard it might be to rank for it.
To remove a keyword from your selected list, click the x to the right of the keyword:

When you've selected all the keywords you want to track, click the Add Keywords button to start tracking your keywords.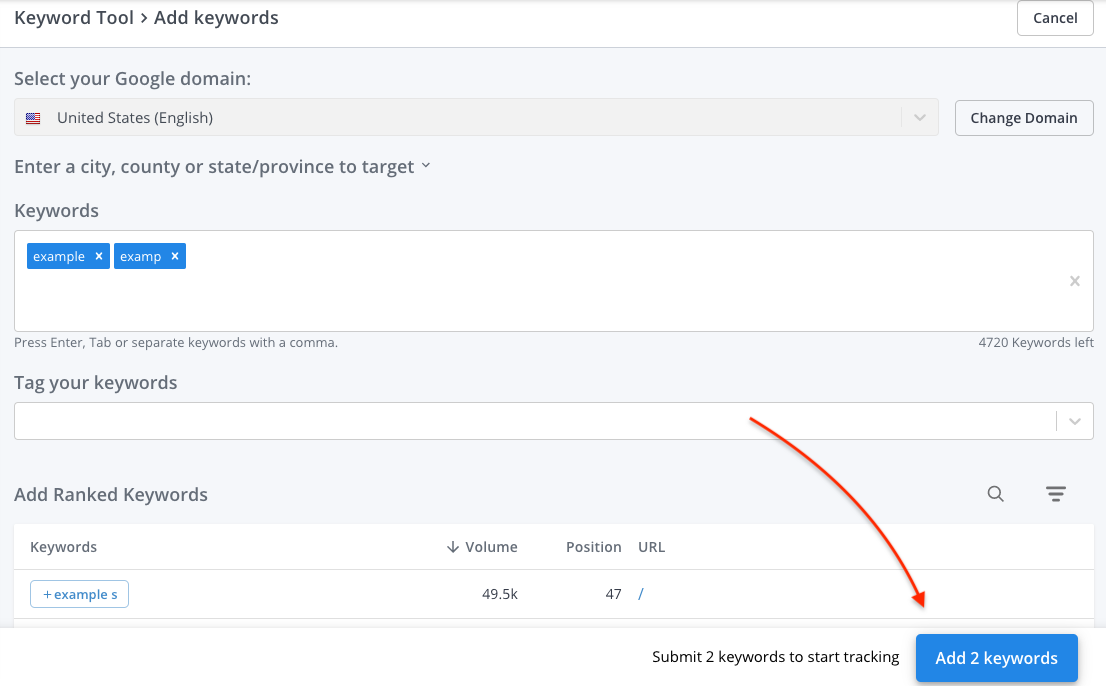 Once you click the Add Keyword button we'll get started collecting ranking and search volume data for your keywords. After you add keywords you might see question marks appearing in Keyword Tool. This just means that we're still waiting on that data to come in.

In some cases, it can take up to 24 hours for Keyword Tool to find all the data about a keyword.
Now that you've added your keywords, let's dive into using all the information that Keyword Tool collects.