Using Keyword Tool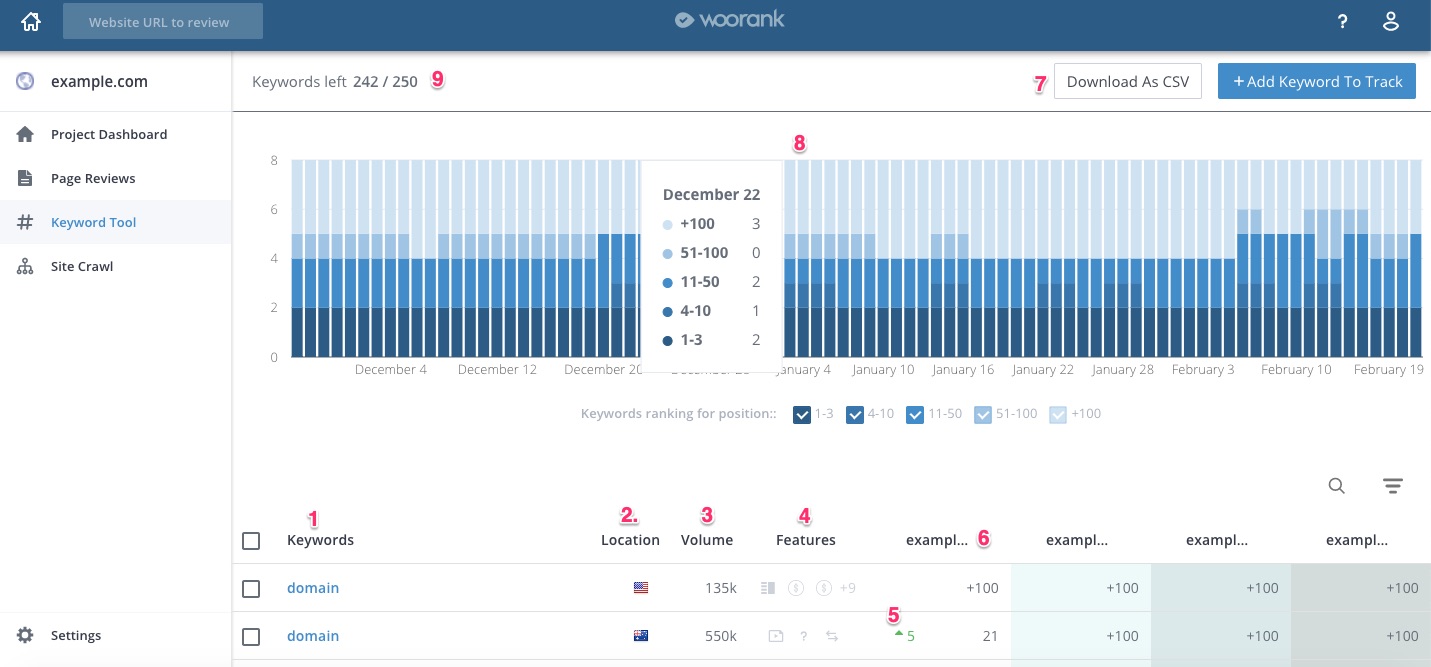 Keyword: this is the keyword you are tracking.You can click on it to access your historical graph.

Google domain: Choose which Google domain and language you want to track your keywords in.
Volume: The number of average monthly searches using this keyword (its popularity).
Featured Results: These are the featured snippets that show up for that query. Hover over the icons for more information.
Weekly Changes: Your weekly rankings changes will be shown beside your current position. Green will indicate improvement while red indicates a drop in the rankings.
Your ranking: Your website's weekly average position for the tracked keyword. Position change is indicated by green and red arrows.
Download as CSV: You can download your keyword ranking reports to keep a track of keyword performance.
Position Spread of all keywords within a Project over a 12-week period.
Keywords left: The remaining number of keywords available to track, according to your plan.

Note

: Each Project comes with 50 keywords.
With a Pro plan, you can track up to 50 keywords or keyword chains in your Project and with a Premium plan you can track up to 250 keywords or keywords chains for all your 5 Project.
Now that you're set up with Keyword Tool, move on to more advanced SEO with Site Crawl.