Despite the many algorithmic updates by Google, it is still not possible to tell how long it will take for a search engine to index your backlinks. This means that indexing services that give you specific time frames, like one-hour indexing are making promises that they know very well cannot be delivered.
For some backlinks, indexing is a matter of minutes or hours, while for others it could take weeks or months. Worse still, some backlinks may never be indexed. There are some factors that determine how fast your backlinks can be indexed though. In this article, we will get into what exactly we mean by indexing, the factors that affect backlink indexing, and what to do to decrease the time it takes for your backlinks to get indexed.
Let's jump right in.
What's Backlink Indexing?
In simple terms, a search engine can be seen as a huge database that contains information about the billions of webpages on the web. This database has an organized index that helps to tell the exact location of a page, website or link. When Google's bots crawl the web, they detect new links on web pages and sites and add them to the index. Dead links are also noted and the index updated.
What Determines When Links Get Indexed?
There are very many factors that determine how quickly your backlinks get indexed ranging from the site authority of the source of the backlink, how frequently you update your website, your web pages' PageRank, the quality of the backlinks, and how popular your site is.
Let's look at a few factors:
a) Link domain age -

Backlinks from older domains are generally more powerful than newer domains.

b) The authority of the referring page -

this is an important factor in ranking, as well as how soon the backlinks get indexed.

c) Social shares of the referring page -

This, too, contributes to the page's authority, determining how quickly a link will be indexed.

d) Site popularity -

News sites are very popular, since they are constantly publishing fresh content, and generally have high trust and authority as well (although

not always!

). They are thus frequently crawled and indexed. This means that linking to news sites will result in faster backlink indexing.

e) Diverse link sources -

When all your links come from the type of sources, for instance, blog comments, they could be flagged off as spam, which will make Google bots index them slowly, or fail to index them at all. After all, they deem your site to be low quality, with no authority or trust.
How Can You Get Your Backlinks Indexed?
First, you need to know whether your website is already indexed in the first place. How do you go about this?
Check Google's index
Unless your domain is absolutely brand new – that is, you have just bought the domain name, it's likely already indexed.
To check, go to Google's search query button and type site:yourdomain.com (if for instance, your domain is detroitscooters.com, then you will type site:detroitscooters.com). Note the lack of a space between "site:" and your domain.
If it is indexed, it should appear as the second search result (appearing below a result for Google Search Console). If it is not, your result will be that your search never matched any documents.
Check your Project's Discovered Pages criteria so see how many pages we've discovered in Google's index.

How to Get Your Links Indexed
After confirming that your site is already indexed, let's now look at how to ensure the backlinks get indexed as fast as possible.
1. Google Search Console
This tool allows you to know when your site was last crawled, and identify any indexing errors. Setting up Google Console is quite easy. This is how to go about it:
Set up Google Analytics

If you already have a Google account, sign in

You then need to sign up for Google Analytics

You will get a tracking ID

If you are using a content management system like WordPress or any other, all you need is the tracking code at the top of your Google Analytics account. You can use Header and Footer Script Plugins and add any code there.
Alternatively, use a plugin called MonsterInsights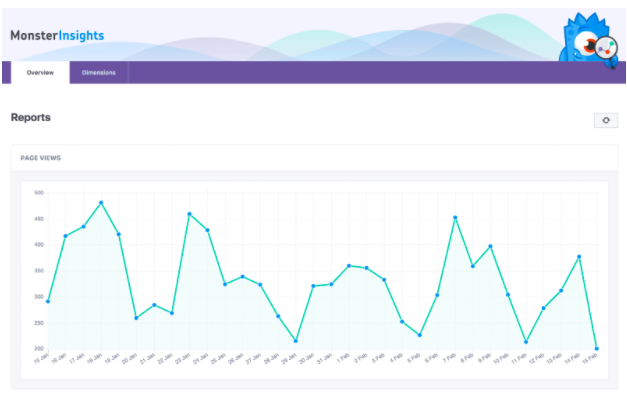 Once you have your Google Analytics account setup, install the plugin and activate it

Click "general", then "authenticate with your Google account."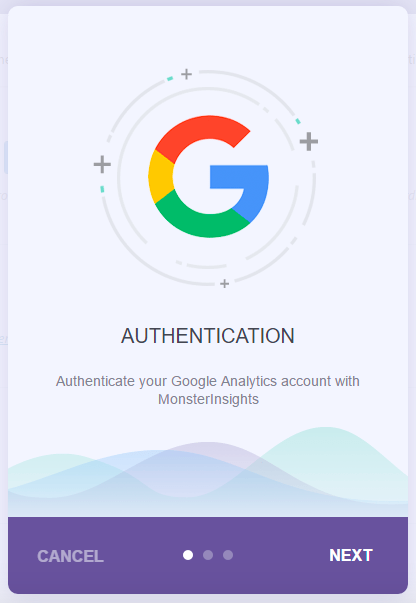 On the popup (screenshot above) that opens, click "next"

Click to get Google Code

Copy the code into the box and click next

Allow Monster Insights access to your data

Select a profile

You are good to go.
Once Analytics is set up, the next thing you need to do is set up Google Search Console
Search for "Search Console" or go to

www.google.com/webmasters/tools/

On the home page, copy and paste your site URL

Click "add a property"

You will need to verify that you are the owner of your URL.

Follow the steps listed under "recommended method"
2. Sitemaps
A sitemap is a list containing all the pages on your site - an index of your own. Remember how we defined indexing? Sitemaps help search engines to know when something changes on your web pages, including when you add new pages. It also helps the search engines to "know" how often they should crawl your site.
You need to submit your sitemap to Google Search Console (which we have already set up by now).
On your site's dashboard, go to "crawl" on the left. Click "sitemaps", then add/test sitemap

Get your sitemap's URL. You will find it in the plugin settings.

Enter it into Google Console

Submit
Submit your sitemap at least once every month to encourage regular crawling.

3. Robots.txt
This is a plain text file that helps search engines to know what pages to crawl and those not to crawl. It is found in the domain's root directory. If you do not have a robots.txt file, this means that the entire site will be crawled and indexed.
Confirm whether you already have this text file on your website. You can do this via FTP, or via clicking on File manager on your cPanel, depending on your host. If you do not have one, use notepad (note not Word or any other text editor) to create one. If you are using WordPress, plugins like Yoast SEO will help you optimize your robots.txt. You may want to work with a developer for this seemingly simple task. After you are done, check whether the file is correctly coded via the Google robots.txt tool.
Backlinks Aren't the Only Links
The internal links on your website will play a huge role in how Google crawls your site and interprets how they relate to each other. They also help distribute the value acquired from backlinks around your site. 
Learn how to make the best use of your internal links here.