Becoming a WooRank Certified Expert is simple! Certification is available to anyone with an active subscription who passes the certification exam. WooRank subscribers with multi-user Enterprise plans can certify multiple Experts.
Here's how to start the process.
Head to this page and click the "Become a Certified WooRank Expert" button: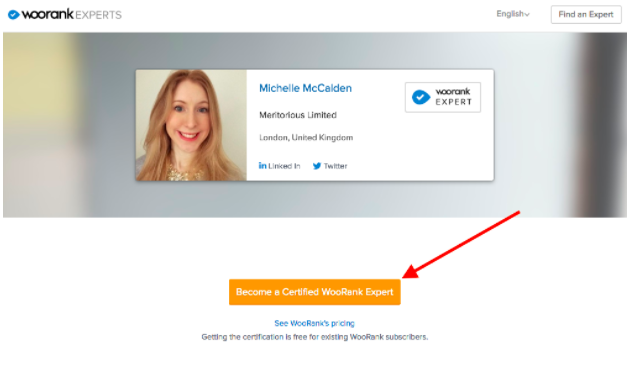 This will send you to your Account Overview page where WooRanker Divi will help get you started with the certification test: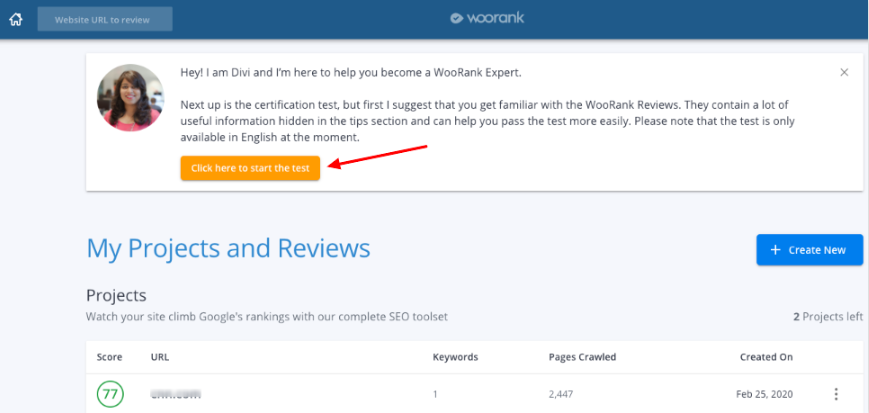 Don't start the test until you're sure you're ready. But once you're ready, click the "Start test now" button to begin the exam: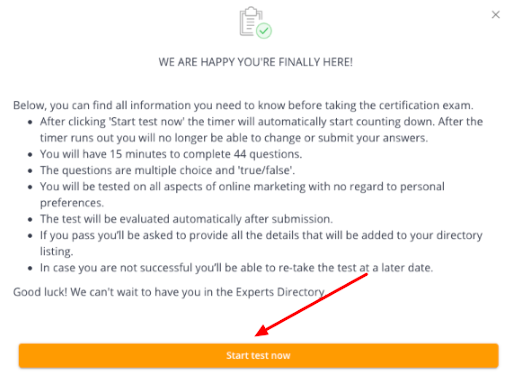 The test is scored automatically and you should receive your results via email soon. When you receive your results, pass or fail, we'll also tell you what your next steps are in completing your Experts profile or retaking the exam.