You can change your account's password in two ways. The first, if you're already logged in, is through your My Account page.
Click on "My Account" in your User Panel in the top right of your Account Overview page: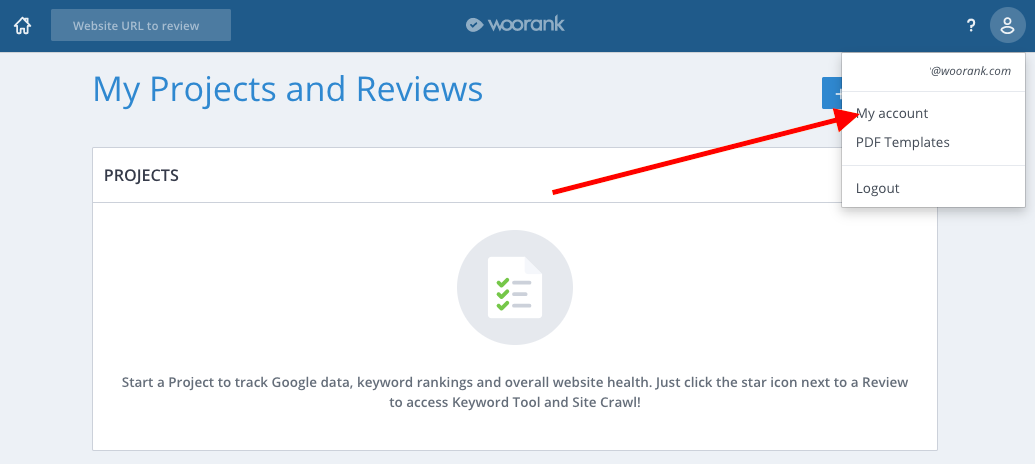 Simply enter your new password twice in the fields under "Change Password":
Then just click the "Save Button":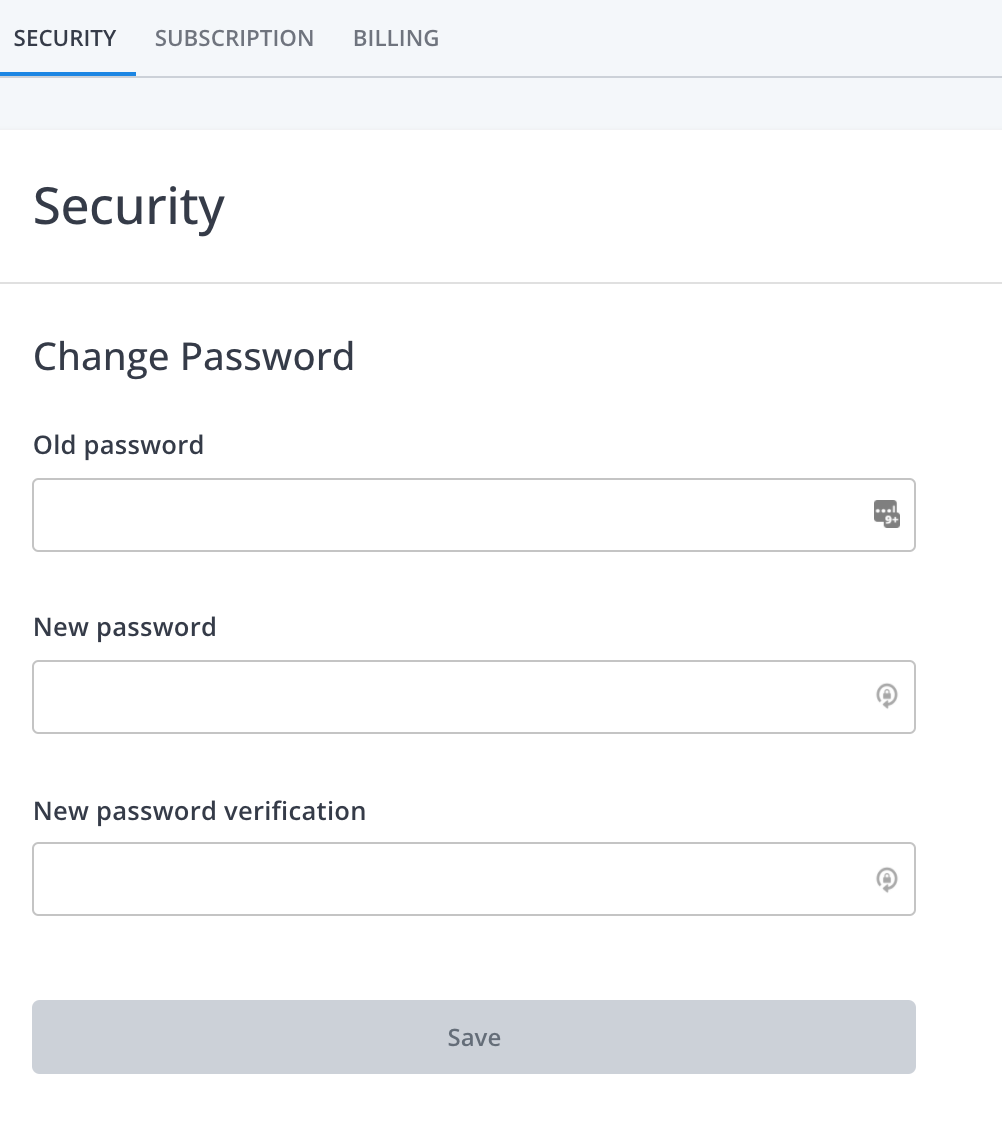 Now, the next time you log into your WooRank your new password will work while your old password will be disabled.
If you ever forget your password, simply click the "Forgot your password?" link on the login page: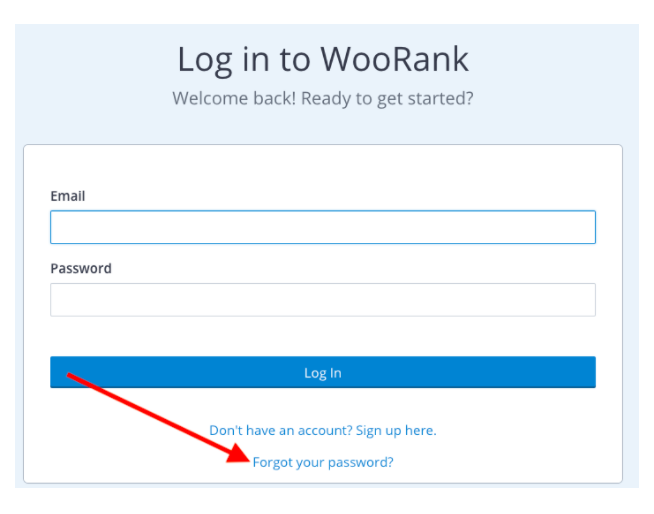 Then enter your email address and click the "Reset my password" button. You'll receive instructions to reset your password via email in a minute or two.