PDF Templates
WooRank's custom PDF report templates are available to all of our members with a Premium subscription. To access your template editor, simply login and then click on the user panel icon in the upper right corner of the screen:
Then just click on "PDF Templates":

Languages
PDF templates are available in all 6 languages that WooRank supports:
English

French

Spanish

Dutch

Portugues

German
Each language gets its own PDF template, so changes made in English won't affect your in French, Spanish or any other language.
Just click on the language option the PDF template editor to edit templates in that language: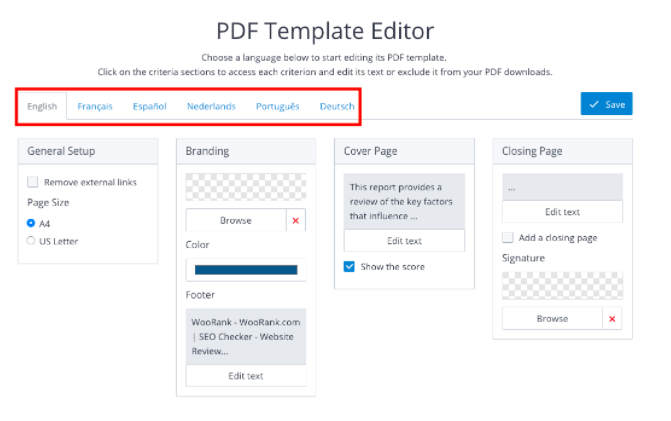 Note: Changing the language of your template will not change the language of the template editor. That's based on the language of your WooRank account.
Customization
From the template editor, you can customize all aspects of your report template.
Customization options include:
Cover pages, logos, colors and other branding elements (footer text, etc.)

Review and Project data to include (WooRank score, specific metrics, etc.)

Keyword Tool data

Google Search Console and Google Analytics data
By default, all criteria is included in your PDF template. To remove something from your report, click on the criteria's section and uncheck the associated box on the left: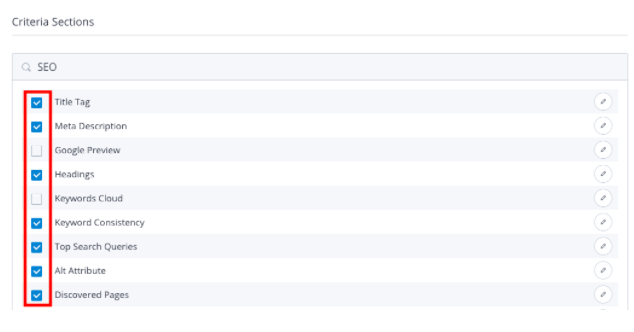 Click the pencil icon on the right to edit the text displayed with the criteria in your report: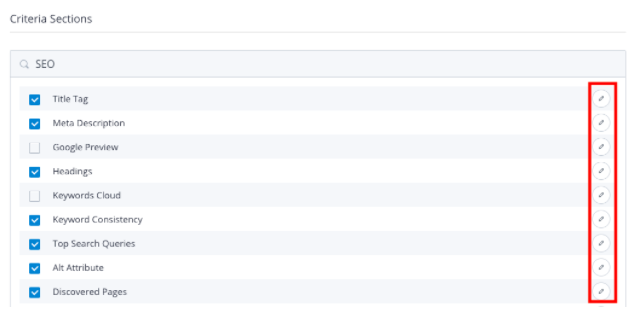 In the text editor you customize your report text to include specific advice or insights. Hyperlinks added here will be clickable in the PDF.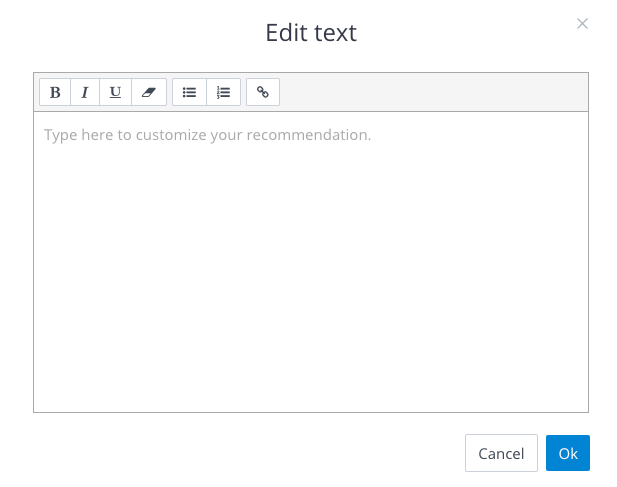 Once you've finished customising your template, don't forget to click the "Save" button at the top of the template editor.
Downloading Reports in PDFs
To download a report for a website, click either the "Download PDF" button or the "Download Slides" button in the site's Review:

Once you've created your first PDF template, it's time to start your Project.