Accessing the PDF Editor
WooRank's custom PDF report templates are available to all of our members with a Premium subscription, while Pro customers will have access to PDF reports with limited customization features. To access your template editor, simply log in and then click on the user panel icon in the upper right corner of the screen:

Then just click on the "PDF Templates" link: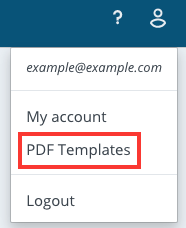 This will take you to the PDF Editor.

Creating PDF Report Templates
To create a new report template, click the blue "New Template" button in the upper right:

This prompts you to name your new PDF report template. Give your report template a name and then click the blue "Save" button in the lower right.

Customizing PDF Report Templates
PDF report templates are entirely customizable, allowing users to add, remove or change each part of the report:
Specify general settings such as language (from the 6 supported by WooRank), page size, orientation, theme, footer text and branding.

Add your own logo and text to the report's introduction page. You can also toggle the inclusion of the website's WooRank score.

Choose whether or not to include a conclusion page with the ability to add your own text and signature.

Toggle data from Keyword Tool on or off. When adding keyword data, choose which data you'd like to include: aggregate rankings graph, location, volume and competitors. You can also order your keywords alphabetically or by ranking and choose if you want to filter keywords based on rankings.

Customize report content by choosing a website's Review data. You can exclude entire sections from the Review or pick and choose individual data points. Choose whether or not to use WooRank's advice content or write your own for each data point.
Customize your report content by using the General, Footer, Introduction, Conclusion, Review and Keyword Tool tabs to edit each section

Setting a default template
For faster, easier report downloading, you can specify a default template. Your selected default template the one that will be downloaded when you choose to download a report from your account overview page or by using the "Download PDF" button from a website's Project or Review.
Specify a default template by clicking on the 3 vertical dots from the PDF Editor overview page.

Click the "Set as default" link to make that template the default.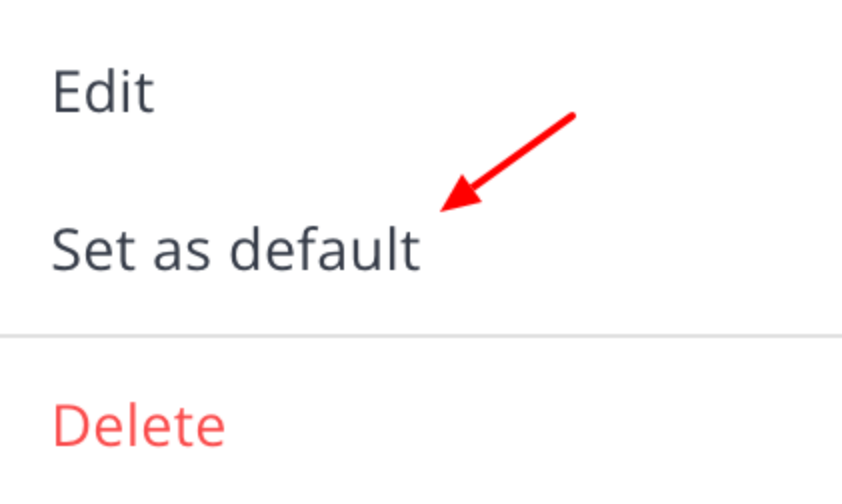 This menu also includes options to edit or delete your template.
Warning: Deleting a PDF report template is permanent. Once deleted, a template cannot be recovered.
Default templates will be noted with a blue icon:

Downloading PDF Reports
There are 2 ways to download the PDF report for a website. The first is from within a domain's Review or Project by clicking the "Download PDF" button. Clicking this button will download a report for the website using the default template.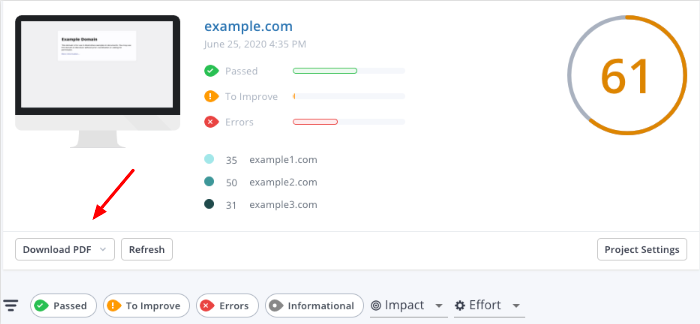 You can specify which report you want to download by clicking on the down arrow connected to the "Download PDF" button. This will bring up a drop-down menu listing all available PDF report templates: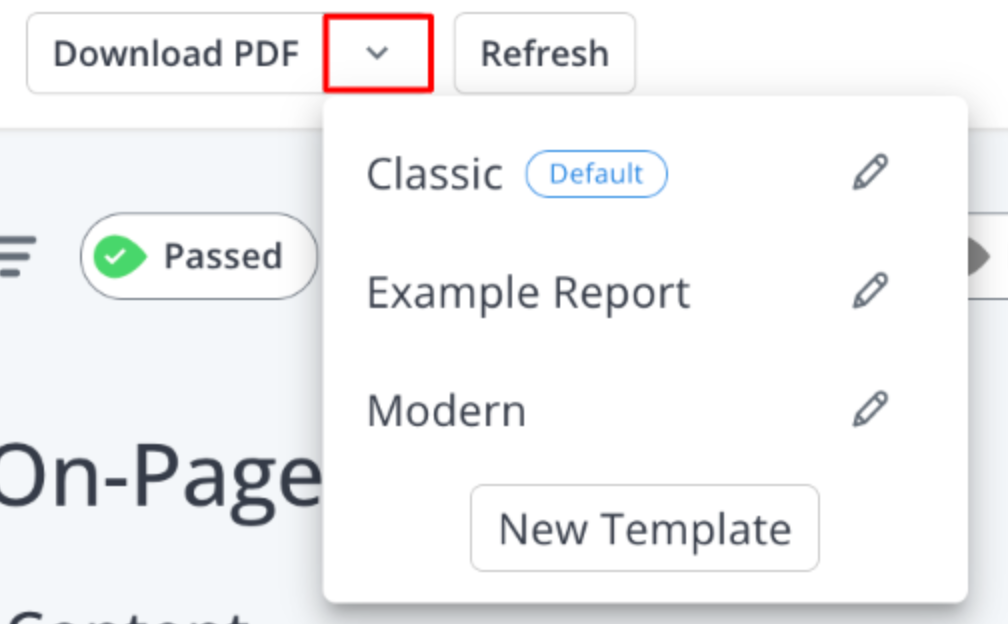 From this menu, you can choose to download a report by clicking on its title, to edit the template by clicking its corresponding pencil icon, or to create a new template by clicking the "New Template" link.
The second way to download a PDF report for a website is from your account overview page. To download a PDF report from your overview page, click the vertical 3 dots to corresponding report and choose the option 'Download PDF' from the drop-down menu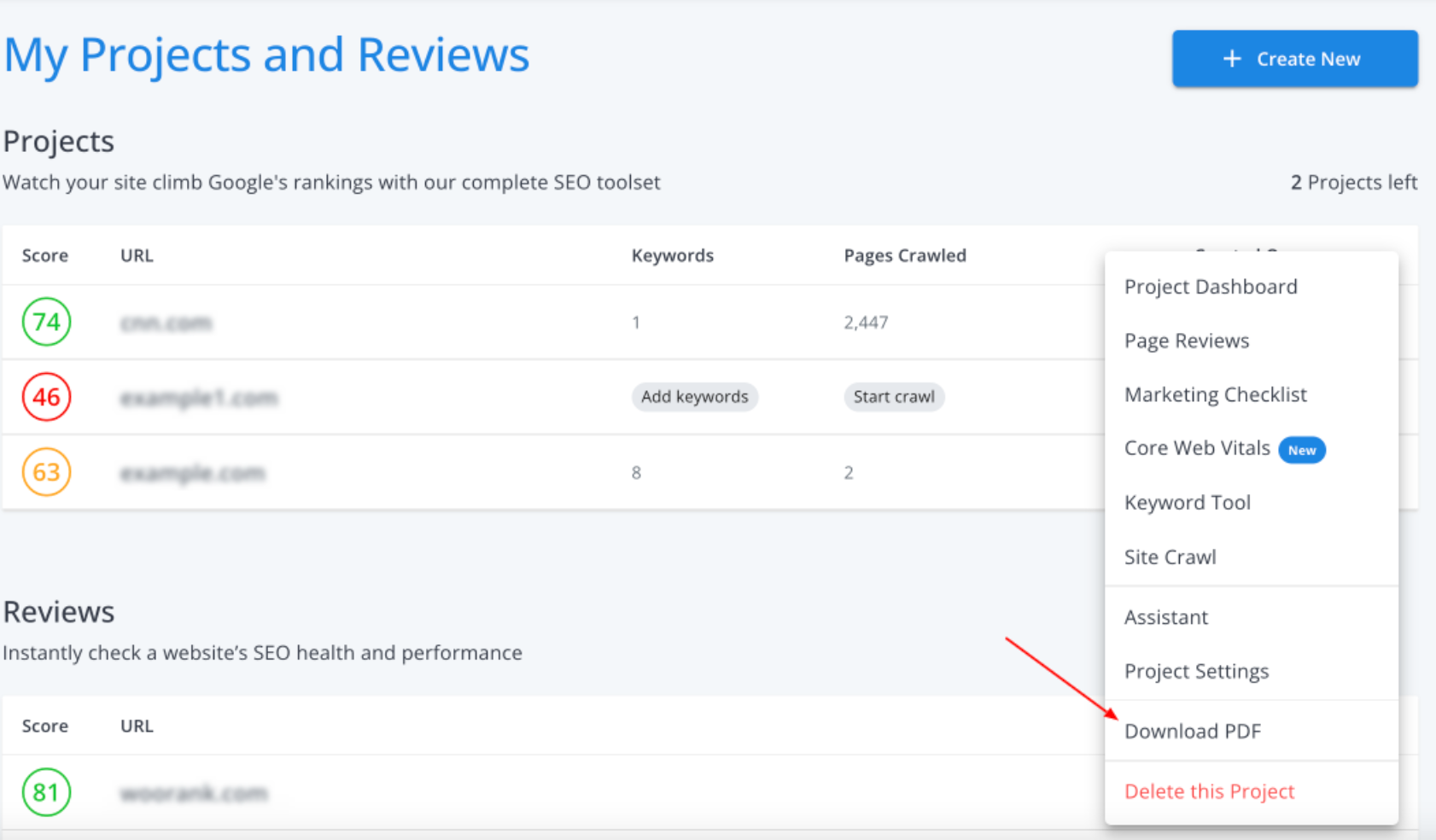 This will download a report using your default template.