Starting a Project allows you to add additional website data directly from other sources. Once your project is started, you'll be able to add these extra data sources from the Project Settings page:

To sync your Google Analytics data, simply click on the button Connect :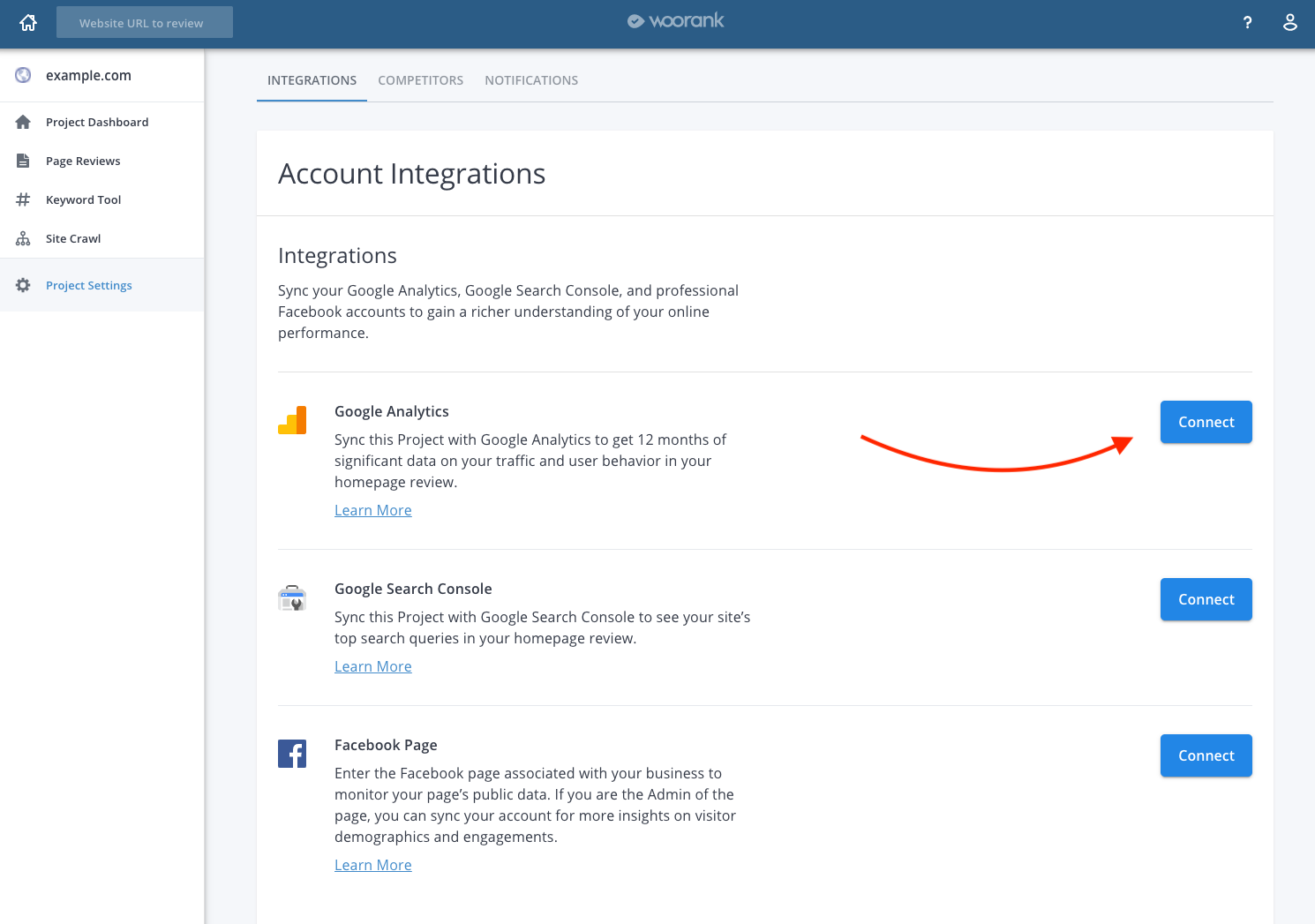 Then, click on Google account associated with the Google Analytics account for the website you're working on.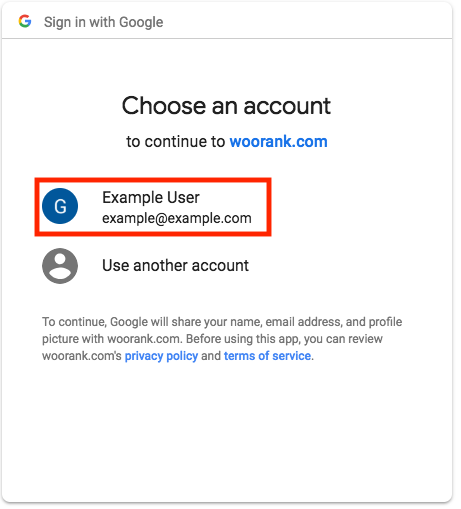 Once you've signed in, click the "Allow" button to give WooRank permission to sync your data from that account: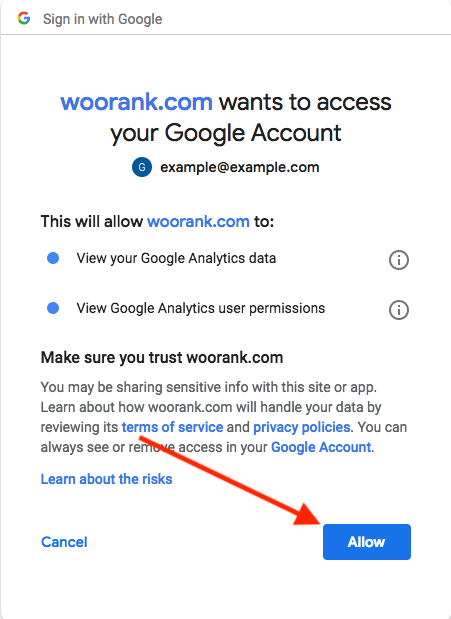 After giving WooRank permission to access your Analytics, you'll see a list of all the properties associated with your email address. Select the property associated with the website you'd like to track and then click the save button.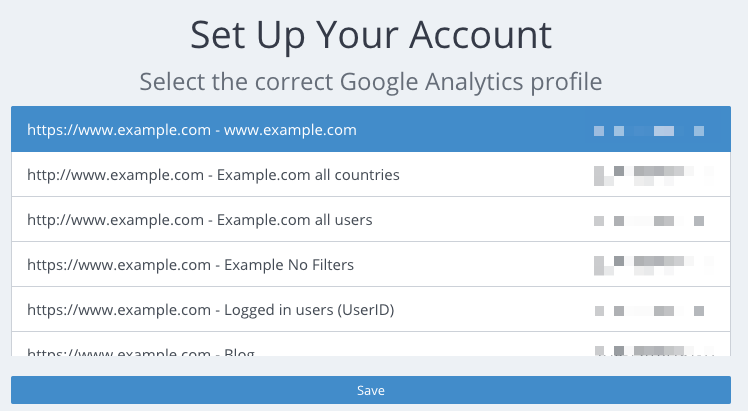 Once you've added Analytics data to your Project, add your Google Search Console account.