When you Start a Project and navigate to your Project Dashboard, you will see an option Review Pages, as shown in the screenshot below: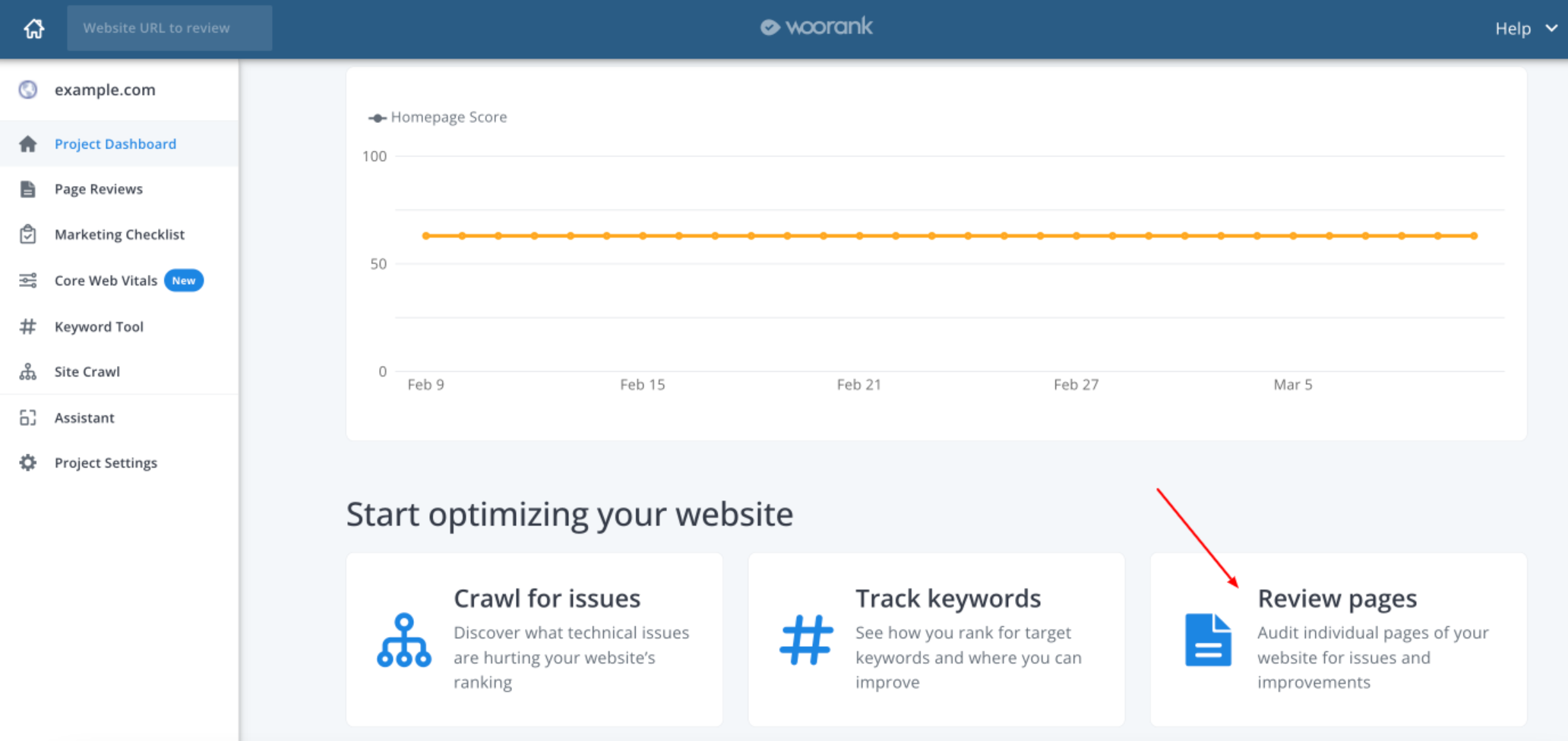 Using this option you can create reviews of individual internal webpages on your website. Enter the URL extension of the specific internal page, as shown in the image below, and click on Create Review:



Your internal page reviews work on the same basic principle as regular Review.

Please note, you can't create an Internal Page Review from the Overview page.
Now that you've reviewed your site, added your competitors and reviewed your internal pages, let's learn a bit more about your site's SEO Score.